The Women's Symphony League of Tyler: Celebrating 61 Years
The Women's Symphony League was founded in 1955 by a civic-minded group of Tyler's leading citizens dedicated to the promotion of the East Texas Symphony Orchestra.
Now more than six decades later, we have over 500 members, who volunteer their time, talents, and money to support the musical culture of East Texas.
WSL proudly supports:
East Texas Symphony Orchestra
East Texas Youth Orchestra
WSL Endowment and Memorials
Kirshbaum Strings
Texas Association for Symphony Orchestras
Youth Concerts Competition
Music scholarships
Family and school concerts
MISSION STATEMENT
---
The purpose of this organization shall be to support and promote the growth of the East Texas Symphony Orchestra and to encourage music education within our community.
New Zoe Talbert Recipient Announced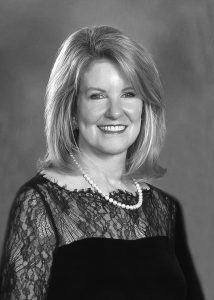 Congratulations to our newest Zoe Talbert award winner, Cindy Kidwell.
Cindy has been a member of the Women's Symphony League for over 40 years, serving WSL in numerous capacities including President in 1997 and again in 2014, Co-Ball Chairman, Vice President of the Junior Symphony League, Nominating Chairman, Advisor to the President, and Strategic Planning Chairman. She has represented WSL on the East Texas Symphony Orchestra Executive and Full Boards as well as the Texas Association for Symphony Orchestras and League of American Orchestras.
An active community volunteer, Cindy has volunteered in numerous capacities for the Texas Rose Festival and is a member of Marvin United Methodist Church, Daughters of the American Revolution, Criterion Study Club, Rosebud Garden Club, and the Junior League of Tyler, where she was recently awarded the Gertrude Windsor Sustainer of the Year Award.
Cindy and her husband, Randy, enjoy spending time with their children and grandchildren: Julie and Trent Dawson, Drew and Tilly of Tyler, and Courtney and Ryan Kidwell, Austyn, Connor and Hudson of Dallas.
Well done, Cindy!
World-Renowned Cellist Yo-Yo Ma to Perform in Tyler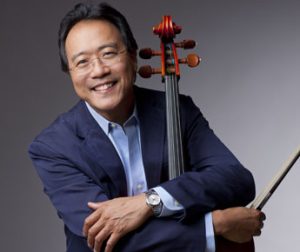 WSL is thrilled to provide support to ETSO in their partnership with the UT Tyler Cowan Center to bring Yo-Yo Ma on Sunday, September 17 at 7 pm.
In an interview with Tyler Morning Telegraph, Richard Lee, musical director and conductor of the orchestra, praised Ma as being "phenomenal" and the "consummate musician."
"He is the pinnacle," Lee said. "He has it all."
Tickets for ETSO season subscribers and Cowan Center Braithwaite Intimate Gathering series subscribers go on sale on July 17. The public can buy tickets beginning August 21. Subscribe to the 2017-2018 ETSO season today to take advantage of the pre-sale date!
Joi Smith New President of TASO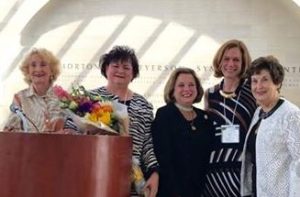 Congratulations to WSL member, Joi Smith!
Joi was named the new President of the Texas Association of  Symphony Orchestras (TASO).  TASO is composed of twenty-three member organizations; made up of volunteers who support an orchestra.
WSL Tyler is proud to be so well represented in TASO by Joi.
Betty Bower Honored as Volunteer of the Year

Congratulations to WSL member, Betty Bower!
Betty, who is also a long time member of the ETSO Board of Directors, was recognized as 2017 TASO Volunteer of the Year!
Please join us in giving Betty a well-deserved round of applause.